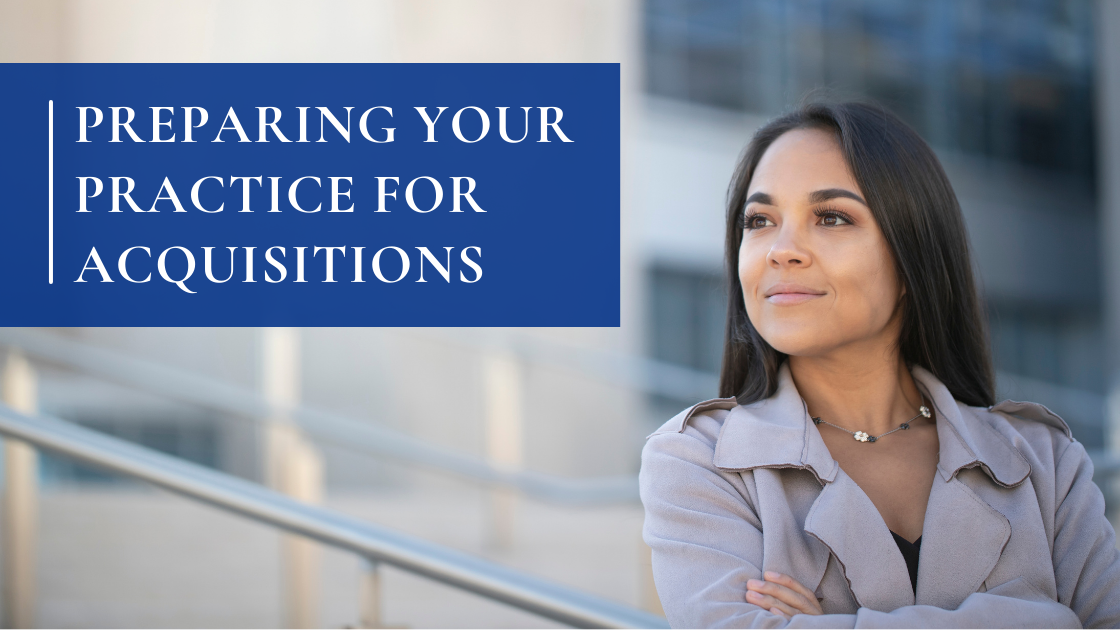 Preparing Your Practice For Acquisitions
The new year has advisors looking at their goals and setting lofty expectations for their practice in the coming months. Often these include goals around client acquisition and revenue generation. One target that has made its way into the sights of practices small and large is acquisitions. Many view acquisitions as the key to leveling up their practice and quickly scaling up both their capabilities as well as their market share. When done right, acquisitions can catapult a practice forward, but without proper preparation an acquisition can bring more headaches and problems than profit.
On average an acquisition adds another 100-200 clients to the practice. Therefore, much of the preparation needed to make an acquisition successful revolve around client servicing systems and processes. There is a 3–12-month transition period during which the existing practice needs to continue to run smoothly while transitioning the new clients over to the practice. Develop a plan for maintaining your existing practice while communicating with the new clients and onboarding them to the practice. Ideally this plan would involve the seller who would help make introductions and facilitate communications until the clients are transferred to your internal software. If the acquisition is coming from another broker dealer or wirehouse, additional accommodations will need to be made to account for repapering clients and entering client data into your practice software.
If the acquisition also includes transitioning staff, you will need to develop a plan for training and onboarding those new team members as well. Typically, this training and onboarding would happen before transitioning clients. This way all new team members are fully acclimated and working as a cohesive unit when they began assisting with the client transition. This leads to a much smoother transition for clients and a less stressful situation for staff.
Communication is crucial before, during, and after an acquisition. A strong communication plan identifies all stakeholders who will be impacted by the change and develops unique communication strategies and messages for each group. For example, high value clients at the seller's practice may receive a phone call and/or in-person visit to introduce the new advisor and communicate the transition process, while low value clients may receive an email or letter. Regular communication throughout the process eliminates uncertainty and keeps all parties engaged until the transition is complete.
Advisors who are new to acquisitions may wish to enlist the help of an M&A consultant to assist them in developing a solid transition plan. A seasoned M&A consultant can provide an objective third-party perspective and identify any gaps in your systems or processes that would be stressed by an acquisition. They often have best practices and resources that you can adopt and utilize, which can save you time and money in the long run. Whether you choose to enlist the help of a consultant or go it alone, it's important to do the work ahead of time and properly prepare to take on those additional clients and staff.