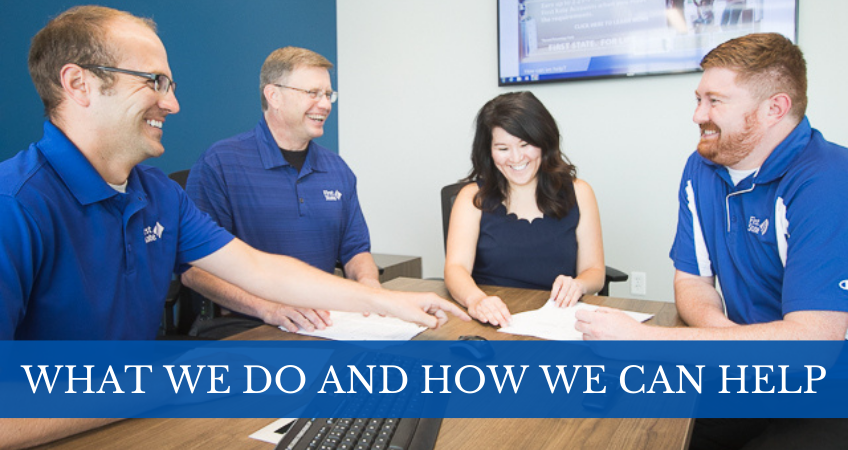 What We Do and How We Can Help
At Salt Creek, we are dedicated to helping financial advisors and RIAs expand their firms with efficient access to capital. It's our goal to help you grow your firm. We exclusively serve financial advisors and we understand your business. For advisors looking for a lending partner to support their growth, Salt Creek offers expert advice and the highest level of service.
Who We Serve
We service independent financial advisors, registered investment advisors, and wirehouse representatives going independent. Whether you're seeking funds for acquisition, expansion, or a partner buyout, we're here to help. Our business loans are designed exclusively for independent financial advisors.
How We Can Help
Salt Creek is a direct lender to financial advisors, not a broker or middleman. Because we're familiar with the industry and your business model, our loans are streamlined to help you focus on growing your firm. We deliver the capital you need to grow your firm, as well as the expertise to guide you along the way.
How Much Can You Borrow?
The amount you can borrow depends on the type of loan. The Small Business Administration (SBA) has a maximum loan guarantee of $5 million per borrower. If an advisor has outstanding SBA loans, the outstanding amounts are subtracted from the $5 million maximum. Generally, loans are groups into three categories:
Small Loans up to $350,000
Regular Loans up to $2,000,000
Large Loans up to $5,000,000
Of course, the amount you can borrow depends on the value of your firm and the firm you are purchasing. A typical debt limit is 2.5 times the total annual Gross Dealer Concession, or GDC. Another common metric for calculating the maximum loan amount is 75% of the total combined firm value.
What Can You Use a Loan For?
Most financial advisors use a loan to buy out the owner of another advisory firm to grow their practice. However, loans are available for many purposes, including:
Practice Acquisition
Working Capital
Equipment Purchases
Leasehold Improvement
Debt Refinancing
Commercial Real Estate
Partner Buyouts
Recruitment Capital
Asset Purchases
What are the Length and Terms of the Loan?
Most acquisition loans receive a 10-year term with interest rates for each loan is dependent on the overall credit risk. Factors that affect the credit risk include cash flow, collateral, and credit history. While interest rates are variable and adjust quarterly, the "base rate" is Wall Street Journal Prime and the SBA sets a maximum interest of 2.75% over that rate for loans over 7 years.
How Long Will It Take to Get a Loan Take?
A typical loan to a financial advisor takes between 45 and 60 days to complete. While it's possible to close within 30 days, most loans take longer, so advisors should plan for a 60 day process. It's important to apply for your loan early, as soon as you've reached an agreement to purchase another firm.
Our team of experienced loan experts is here to guide you along each step of the way. Whether you want to acquire another practice or grow your current firm, a dedicated Salt Creek representative will help establish a personalized plan for how your loan will be used.
Get Prequalified in Just 48 Hours
Our goal is to offer potential borrowers a pre-qualification determination within 48 hours of receiving a completed loan application. To get started, contact us today or download our financial advisor loan application now. Then, speak with a loan advisor or send the completed application using our secure document portal. Call us anytime with questions at (402) 858-1249.